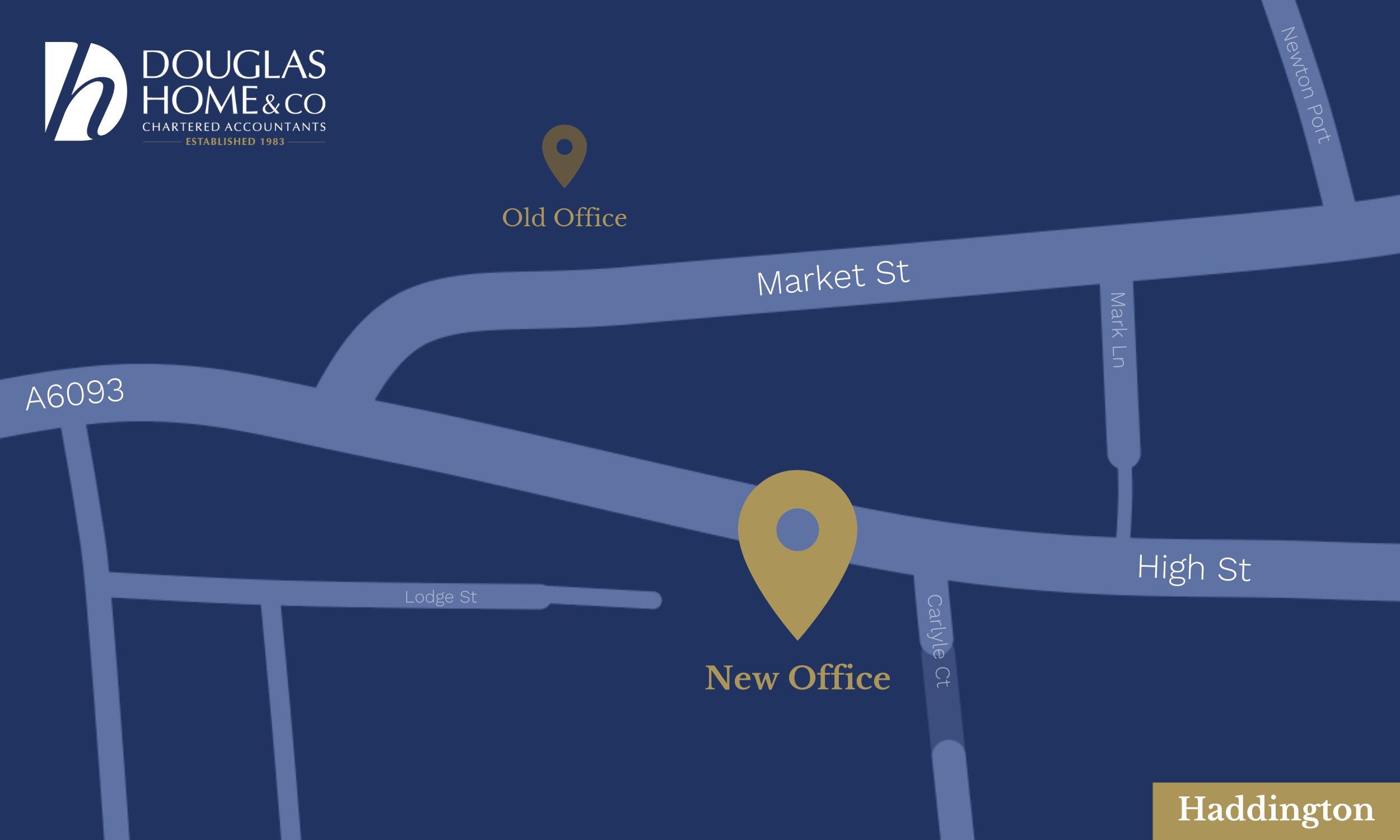 15 Sep

Douglas Home & Co move to a new address in Haddington

As we celebrate our 40th year of business and continue to expand our services across Scotland and Northern England, we are delighted to announce that we have moved to larger premises on the High Street in Haddington.

In 1983, Douglas Home & Co began with offices in the towns of Berwick-Upon-Tweed and Kelso. Today, our presence has expanded to seven offices located in Edinburgh, Melrose, Haddington, Alnwick, Hawick, and Penrith, with our headquarters remaining in Kelso.

Haddington is a hub for businesses in East Lothian, and we take great pride in supporting enterprises of all sizes throughout the area. We aim to deliver a comprehensive service to our varied client base and, over the years, have worked to expand our offering.

We are pleased to provide a wide range of services from business compliance to specialist tax planning, such as succession planning, corporate finance, and wills, trusts and estates, as well as a dedicated IT company, DHCO IT.

Darren Thomson, Managing Director of Douglas Home & Co, commented: "We are delighted to move to a new office in Haddington. These larger premises will allow us to develop the services and support we offer to East Lothian-based businesses."

Our new Haddington address is 47/48 High Street, Haddington, East Lothian, EH41 3EF.

For more information about Douglas Home & Co and the services we offer, please contact mail@dhco.co.uk or call 01573 225082.