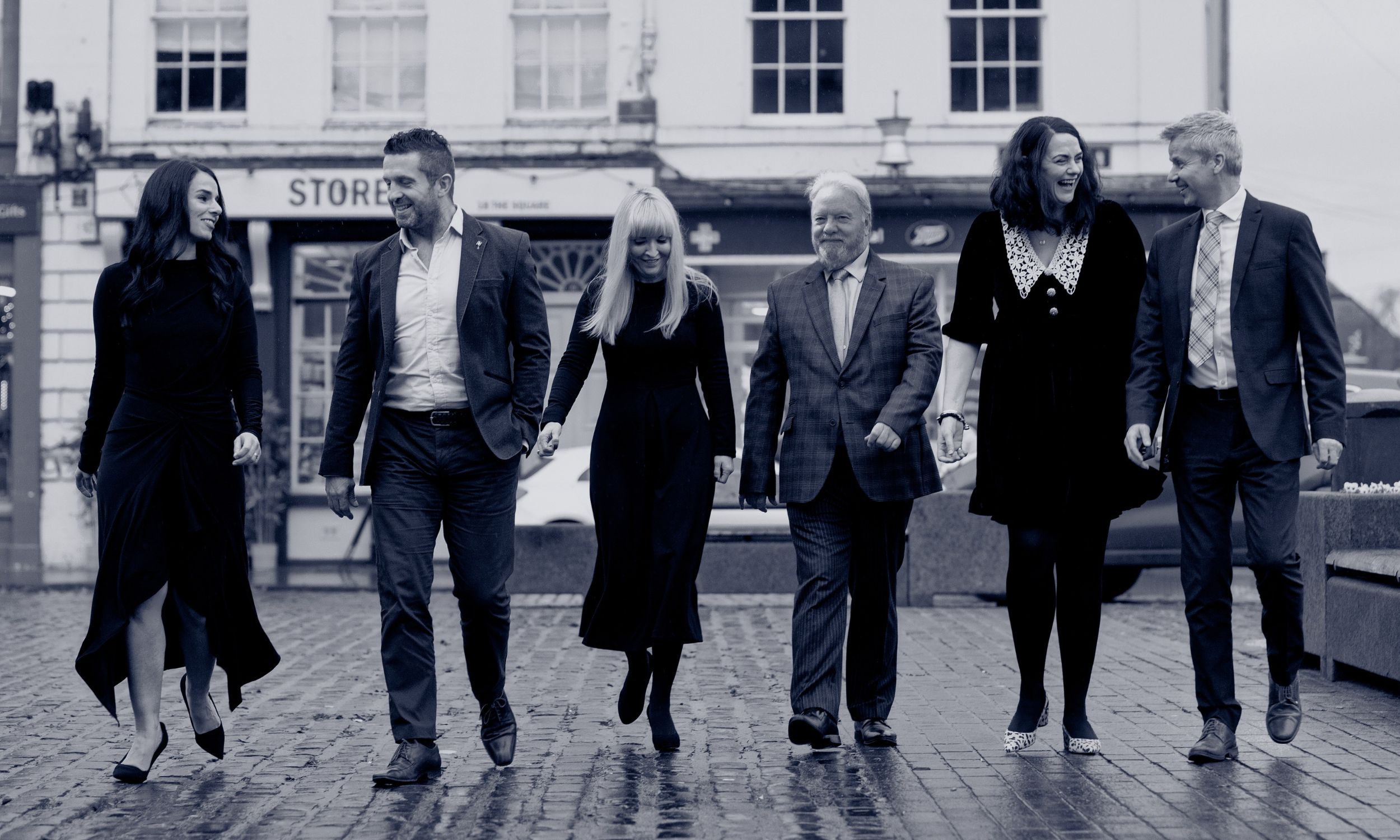 14 Apr

By Your Side for 40 Years

Douglas Home & Co are delighted to be celebrating 40 years of business in 2023. Founded in 1983 by Andrew Douglas Home, with offices on the Quayside in Berwick Upon Tweed and the market town of Kelso, the business now provides accountancy and specialist tax services throughout Scotland and Northern England.

Since opening its first office, the business has gone from strength to strength and has grown to have seven locations, with the headquarters remaining in the Borders town of Kelso. With six Directors at the helm, the company has prospered and become an industry leader within the accounting field. They have taken pride in delivering a director-led service and have established a team of over 70 qualified and experienced staff who are dedicated to providing a high-quality service and are all committed to going above and beyond for their clients.

Over the last 40 years, the Douglas Home & Co team have developed their knowledge to provide compliance and specialist tax services to thousands of clients across various industries, including agriculture, construction, and professional services. With deep knowledge and experience in the field, the team has offered tailored advice that is bespoke to each client's needs.

Douglas Home & Co Managing Director, Darren Thomson, commented, "This year marks a special occasion – the 40th anniversary of Douglas Home & Co! We are proud of our accomplishments over the years and are grateful to our loyal clients who have been with us every step of the way. We could not have achieved this milestone without their support. There are a few that have been with us since day one, and we pride ourselves on these longstanding relationships.

"The hard work and dedication of our team have been instrumental in the success of Douglas Home & Co. It's a great feeling to witness how far the business has come since it opened its doors in 1983, even since I started with the company 29 years ago. This anniversary is an opportunity for us to reflect on our journey and look forward to an even brighter future."

As it marks this special milestone in 2023, Douglas Home & Co are looking forward to reminiscing on the years that have gone by and celebrating being by their clients' sides for 40 years.