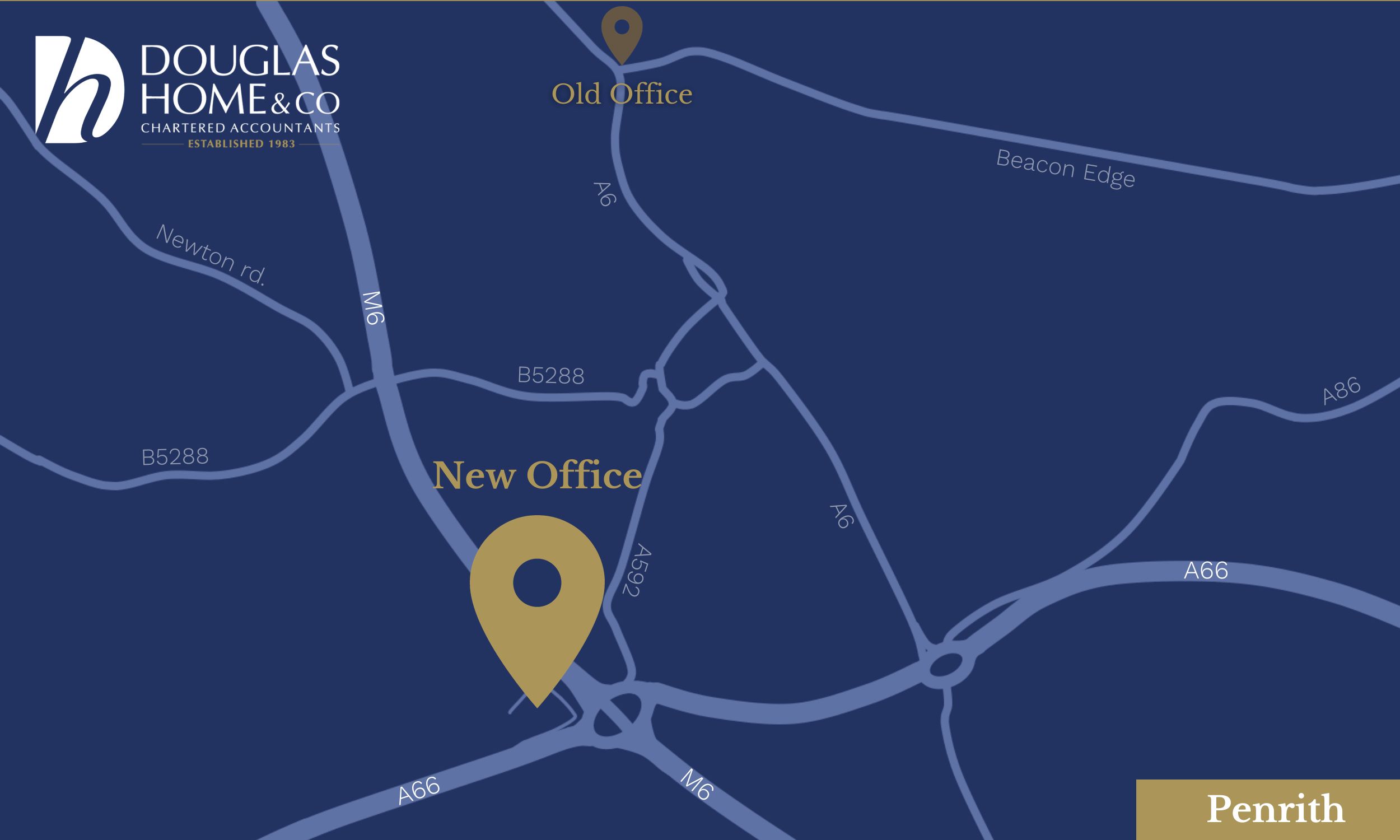 22 Sep

Douglas Home & Co expand to prime Penrith location

We are delighted to announce that Douglas Home & Co have moved into a new office space in Penrith Auction Mart. This move follows the continued success of our specialist agriculture accountancy team and will help us match growing demand in Cumbria.

The office boasts space for around 25 staff members and offers an accessible agri hub for rural business and farming clients in the area. It becomes the latest addition to our location portfolio, which spans across the Scottish Borders, Edinburgh, East Lothian and north-east England.

Victoria Ivinson, Director and Head of Agriculture at Douglas Home & Co, said: "Expanding our presence in Cumbria has always been a massive ambition for us as a business, and we're very happy to see that become a reality.

"It really is an ideal location for us too. Penrith Auction Mart is a cornerstone of the local farming community, welcoming brilliant rural businesses all year round. It's a proud moment to be the latest addition to the space."

Now in our 40th year of operation, the office coup marks an important chapter for Douglas Home & Co, with the hope that the new location will boost our efforts to expand our client base and internal team of agricultural accountancy specialists.

Victoria added: "There is no doubt it is a particularly testing time for the agricultural industry, with farmers and rural businesses battling everything from labour costs to the impacts of Brexit and the reduction in government subsidies. That being said, as we grow our specialist agriculture team, we're confident we can prepare farmers and rural businesses to be best placed during what is a turbulent time.

"We're hoping that the new Penrith office will become a hub for agribusinesses looking for accountancy and tax guidance, together with a truly proactive service. We are also hoping to attract budding accountants in the area who want to join our team."

Our new Penrith address is Douglas Home & Co, Agricultural Hall, Skirsgill Ln, Penrith, Cumbria, CA11 0DN.

For more information about Douglas Home & Co and the services we offer, please contact mail@dhco.co.uk or call 01573 225082.