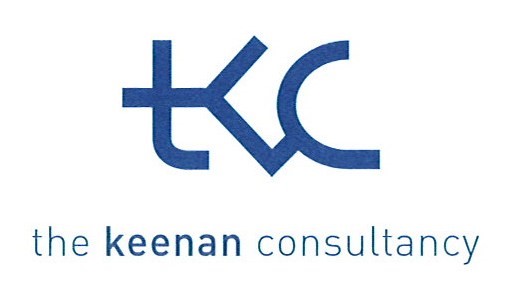 06 May

Client Case Study – The Keenan Consultancy

The Keenan Consultancy is an Edinburgh-based Building Services Design Consultancy that was founded by Kevin Keenan and James Culbertson in November 2001. The practice is proud to deliver a high quality service to all their clients ensuring a company director is engaged through all stages of every project. As a result of this ethos and discipline, over 90% of their annual turnover derives from an existing client base.

As a company that delivers such high quality service, this is something that Kevin and James look for in the services that they use to run The Keenan Consultancy (TKC). Having been with Douglas Home & Co (DH&Co) for over 3 years, the two companies share the 'director-led' ethos and both hold excellent service in the same high regard. Kevin mentioned, "In our 20 years of business, this is the first time that we are happy with our accountants. DH&Co provide a flexible service with very fast response times from all their team members".

Within the three years, there have been several opportunities for TKC to consult with their accountant, Sheryl Macaulay, a DH&Co Director and tax expert, for specialist advice and to review their systems and processes. 18 months ago, the TKC office manager moved on to a different job. This created a period of reflection for Kevin and James where they decided to move all their compliance services (payroll, VAT and bookkeeping) to DH&Co. Following advice from Sheryl they changed software to use Xero and with some training from the DH&Co team, this resulted in TKC having practical software that was easy to use.

"We have a very strong relationship with Sheryl and the DH&Co team. By following her guidance, we now have easier systems that save us a lot of time. We know that they are always looking for ways to make things easier for us and we appreciate their proactive approach", said Kevin.

In addition to compliance services, TKC approached Sheryl about a specialist costing exercise that they wished to undertake. With the help of DH&Co, they managed to calculate their break even position and from there created highly competitive business rates. Kevin mentioned, "This strengthened our position within the market and created opportunities for us to win new business, while ensuring our books would balance well going forward."

The DH&Co Research and Development experts discovered that TKC was able to claim two sets of tax relief over the three years. "This was picked up when evaluating their annual accounts, we pride ourselves in examining our client's invoices and accounts to try and find as many areas for tax credit possible", Sheryl explained.

Most recently, following the developments of the Covid-19 pandemic, Sheryl reached out to the TKC team to make sure they were receiving the best possible advice to get them through the tough times ahead. Kevin said, "Sheryl phoned us very early on as the extent of the pandemic unfolded. She ensured we were getting the firms daily updates as more financial schemes were being announced and organised furloughing our staff and putting in a claim as soon as it was possible. It is during tough times like this that we appreciate how forward thinking the firm are".

For advice or guidance, contact Douglas Home & Co.